Chevrolet Camaro Transformers Special Edition
When the Transformers movie first came out, many moviegoers were intrigued to see how Bumblebee had been revamped, and they were not disappointed. The 2010 Chevrolet Camaro Transformers Special Edition has become an icon in its own right and has spawned countless requests from customers to Chevrolet for the "Bumblebee" Camaro. The special edition Camaro is a 2-door coupe production car powered by a V8 front engine with rear-wheel drive. The 2010 Chevrolet Camaro Transformers Special Edition has a horsepower of 426 bhp at 5,000 rpm, torque of 420 lb.-ft. at 4,500 rpm, and a 6-speed manual/6-speed automatic transmission. Aside from these basics, the Transformers-inspired Camaro also features an EPA-rated 29 highway mpg, USB and Bluetooth phone connectivity, and XM Satellite Radio and OnStar. Die-hard Transformers fans will ultimately fall head over heels over the signature Autobot shield on each wheel's center cap, the driver and passenger side panels, and the interior center console. The 2010 Chevrolet Camaro Transformers Special Edition also features the Transformers logo on the sill plates of the driver- and passenger-doors and embedded on the hood rally stripes.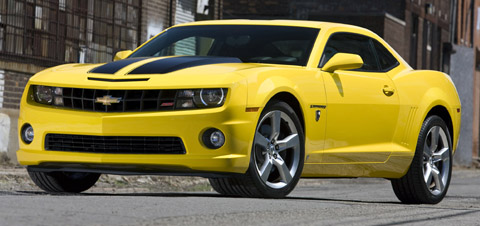 Chevrolet has reestablished their Camaro for 2010, GM's new, global rear-wheel-drive design; the Camaro is in a V-6-powered LS and LT models. A long dash-to-axle and short rear deck gives the Camaro its classic proportions, with its sleek windshield profile, wheels pushed down to the corners and muscular fender forms are its modern elements that back up its standard engineering.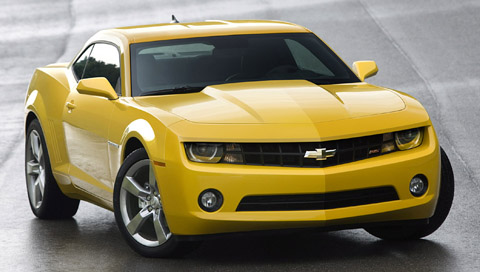 It also has an advanced LED light pipe technology that gives the cabin a friendly glow. These details such as chrome-trimmed controls, low-gloss surfaces and premium fabric or acrylic appliqués convey. It has been a richness that has been inside previous Camaro models. Buyers can have options of center-console gauge cluster, which displays oil temperature, oil pressure, state-of-battery and transmission fluid temperature, all with modern LED backlighting.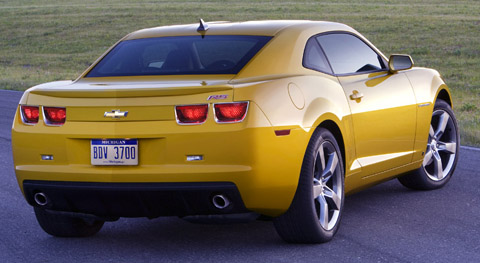 Who is Online?